Many people are aware that physiotherapy can help with injuries from sports or car accidents, but did you know there is physio that can help with your bladder problems? Not just any physiotherapist can assist you with your leaky bladder, we need to take a little bit of extra training to become a Pelvic Health Physiotherapist (PHPT). Depending on the courses that have been taken, PHPT can treat a variety of pelvic floor disorders including urinary incontinence.
There are a few different types of incontinence that pelvic health physiotherapy can address including stress urinary incontinence (leaking with cough and sneeze), urge urinary incontinence (leaking when rushing to the washroom), mixed urinary incontinence (a mix of stress and urge) and functional urinary incontinence (leaking due to other limitations).
In years past incontinence was an issue associated with an elderly woman who had likely had children at some point, and now we recognize that it is an issue not only in women, but men and children as well!
In some instances the leaking starts as just a small amount and only with certain activities, and in some instances it is a large amount and seeming to be all the time!
Stress Urinary Incontinence
Usually occurs when intraabdominal pressures exceed the ability of our internal and external urethral sphincters to counteract these pressures on the bladder. This will happen most often during laughing, sneezing, coughing, lifting, or yelling. The muscles that control keeping urine in while the pressure around the bladder increases is our external urethral sphincters, a part of our pelvic floor musculature and they are under our control. When there is weakness in these muscle, possibly a problem with timing of the contraction of these muscles, or 'bearing down' vs 'lifting up', then some leakage can occur. Pelvic floor physical therapy can help by teaching techniques and strategies to get the best recruitment of the pelvic floor muscles and timing of the contractions with these increases in intraabdominal pressure.
Urge Urinary Incontinence

This leaking is associated with the increased urge to void without being able to make it to the bathroom in time. This may start with "photo finishes" and just making it to the washroom in time, to having the entire bladder empty at the first urge to void. Often a higher toned pelvic floor and/or overactive bladder may be the cause.  Pelvic floor physical therapy can help by teaching strategies for retraining of the bladder reflex responsible for the urge to urinate or by helping to decrease a higher toned pelvic floor with manual therapy techniques to the lumbosacral spine or pelvic floor and breathing/relaxation exercises.
Mixed Incontinence
As it sounds, this is usually a combination of the first two: stress and urge urinary incontinence. Depending on what the assessment finds, various techniques and strategies can be utilized by the pelvic floor physiotherapist to help address the issues. Each individual will get their own unique program no matter what type of issue they are coming in with, but this type in particular can have some very unique features for each client!
Functional & Overflow Incontinence
Generally will have leaking occur when there are other factors at play. Mobility or cognitive issues that prevent a person from making it to the bathroom in time are the biggest culprits  here. Physical therapists can help address mobility issues and provide manual therapy, teach exercises to help increase mobility, strength, balance as well as recommend certain mobility aids that can assist the client to reduce incontinence secondary to functional limitations. Often associated with the more elderly client, this can also affect younger individuals as well.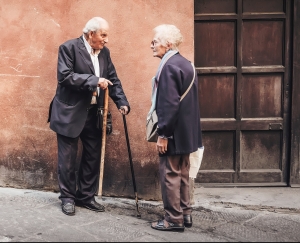 Urinary incontinence can also be due to overflow incontinence.  The hallmark symptoms of this type of incontinence are frequent leakage of urine without the urge to void, or the inability to have normal volumes of urine. This is when the bladder remains full due to its inability to empty, which causes the urine to leak out when the bladder capacity is overfilled.  This type of incontinence is not a form that physical therapy typically addresses and NEEDS to be medically investigated first as there are a variety of medical reasons that may be causing this type of incontinence!
We have talked about what to expect in a pelvic health appointment before, and with these appointments as with all our assessments we get a detailed subjective history, followed by a scan exam of the low back, as well as an internal assessment of the pelvic floor is usually required in order to fully appreciate what is causing the urinary incontinence. This will help the therapist to formulate a treatment plan that will be individual and specific to each person being assessed. If someone is experiencing urinary incontinence and wishing to have this addressed by a pelvic health physiotherapist, no physician referral is required.
Have you been struggling with urine leakage? Not sure if your symptoms could be part of a pelvic health issue? Please feel free to contact us and we will help chat you through what you are experiencing as best we can.
Don't delay start your road to recovery today in Warman or Saskatoon!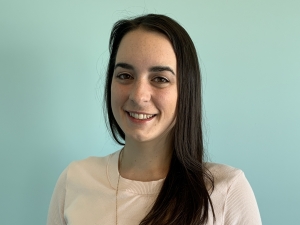 Maja Stroh is a physiotherapist that has a particular interest in pelvic health and perinatal care. She graduated from the U of S MPT program in 2009 and has been working with pelvic health populations since 2013. Maja's interest in helping her clients and spending quality time with her family has brought her to Warman Physio where she will be providing services in the Warman location.
References:
The Canadian Continence Foundation <www.canadiancontinence.ca>
https://warmanphysio.com/wp-content/uploads/2016/05/12491743_1015695201809773_418538183911876189_o.jpg
1366
2048
Haylie Lashta
https://warmanphysio.com/wp-content/uploads/2016/05/warmanphysio-300x110.png
Haylie Lashta
2019-08-15 16:10:55
2019-08-15 16:22:50
What is Incontinence and How Physio can Help