March was Endometriosis Awareness month, and we have provided some information related to endo for everyone on our social media (Facebook and Instagram). If you are wondering what endometriosis looks like for someone living with it, you can check out the story we posted earlier in the month. As promised here are some of the things that Pelvic Floor Physiotherapy can do for you…
Pain Science
Physiotherapists that work with pelvic pain conditions, such as endometriosis, have additional training specific to the actual science behind pain. Having this knowledge to give to our clients allows us to de-mystify pain, help us understand pain perception, and why the symptoms are occurring.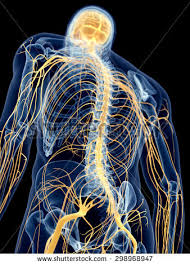 Globally with pain science, one of the most important things to understand are there are no pain signals to the brain. The brain receives information from the body, and depending on what all those signals are saying, will determine if something is painful or not. Have you ever stubbed your toe when you are having a great day? It hurts SO MUCH. But, if you stub your toe while you are in the middle of an argument with someone, it doesn't hurt the same; that's pain science!
Everyone has heard a story of someone being in an accident of some kind and being able to get to a hospital (or civilization) before feeling pain.
How does this apply to endo? Endometriosis is the presence of uterine-like tissue outside of the uterus, within the pelvic bowl and abdomen (generally). Endometrial tissue contracts during menses to shed the lining of the uterine wall. If this tissue is outside of the uterus… it still contracts on the tissue it is adhered to.
Which brings us to….
Assist muscle tension
If you have a muscle that is contracting and creating more tension over time, and you aren't stretching it, eventually it becomes tighter. Have you tried stretching tight muscles? How about making them contract more?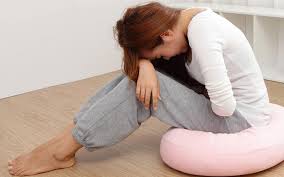 Here is where we talk about what happens in a painful body – when we have abdominal and pelvic pain, we try and protect the area. This protection leads us to adopt a fetal position. Tightness develops in the abdominals, hip flexors, pelvic floor, and diaphragm, which plays into the pain cycle. Pelvic floor physiotherapists will work with each woman to obtain appropriate length, strength, and coordination of the muscles in the abdomen and pelvic bowl.
Tight muscles are often painful muscles.
Provide self-assistance tools
We are here to help you, help yourself. Giving you tools to reduce pain for between episodes, things to try during painful episodes, and ultimately manage your pain.
Some things that could be helpful include: stretching your hip flexors, deep breathing, yoga, meditation, using a wheat bag, and releasing muscles using an acupressure ball (or tennis ball).
Endometriosis can't be cured by physiotherapy, but the symptoms can be managed. Contact us today to see how we can help you, or use the Book Now section to schedule your assessment today, and take control.
Haylie has been practicing women's health and focused in prenatal and post-partum care since graduating from the U of S MPT program in 2011. Advocating for treatment for women, ensuring appropriate and effective care throughout pregnancy and post-partum, and helping all expecting and post-partum moms brought her to open her family-friendly clinic; where clients are encouraged to bring their infants and children to treatment. Warman Physiotherapy & Wellness has been nominated for the 2016 WMBEXA and ABEX Awards, is a WMBEXA award recipient of 2017, and Haylie was recognized as YWCA Women of Distinction for Health & Wellness in 2017.
https://warmanphysio.com/wp-content/uploads/2018/04/menstrual-pain-e1523332737486.png
240
210
Haylie Lashta
https://warmanphysio.com/wp-content/uploads/2016/05/warmanphysio-300x110.png
Haylie Lashta
2018-04-11 08:04:15
2020-06-17 12:33:50
Endo and Pelvic Floor Physio